Dynamics 365 comes with multiple new applications to handle different fields of business. It is friendly to almost all sizes of businesses. It keeps you updated with customer's data, helps you in marketing, customer service. Its user-friendly applications are less costly as well. Internationally almost every business needs CRM of dynamics 365 to run its operations because its numerous plans regarding every operation of business provide a comprehensive solution to perform business activities on a secure platform. I will explain to you the following in this blog:
Applications of dynamics 365 enable your employees or agents to communicate or respond to customers quickly through mobile text messaging with SMS, or built in intelligence services. It also offers intelligent virtual agents and customer service insights for the betterment of flaws. The main objective of the Dynamics 365 field service is to improve the productivity of your business agents in the field. Besides helping the field teams, it also focuses on customer satisfaction as well. Dynamics 365 for field services optimizes by enabling your technicians with useful tools. It helps you to meet the needs of customers at any time by providing your field agents upgraded tools. This application allows you to manage workloads, schedules. You can also dispatch your employees with the right skills and equipment to a particular task.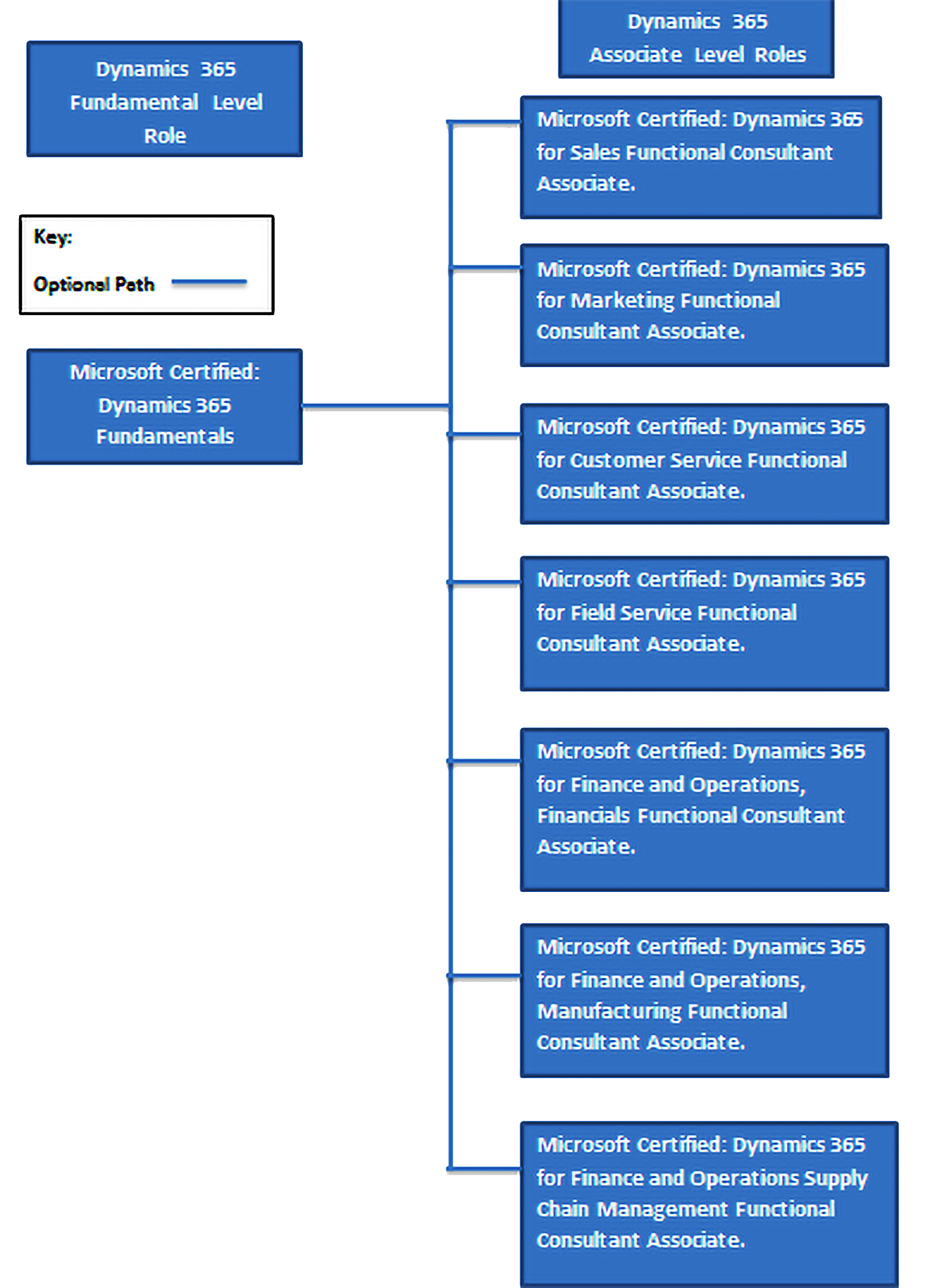 What will you do as Microsoft Certified Dynamics 365 Field Service Functional Consultant Associate?
Field Service Consultant is one of the associate level roles in dynamics 365. It is one of the seven certifications at the associate level of Dynamics 365. You can choose any certification path according to your skills and interests.



As a Microsoft Certified Dynamics 365 Field Service Functional Consultant Associate, you assist your organization in identifying, scheduling resources and managing workloads for mobile workers by the tools of dynamics 365 for field service.
You deliver Field Service and mobile solutions by identifying and configuring the key components. For a better field service, you configure the system to support resource needs.
Identification of the key components involved in Field Service Implementations will also be your responsibility. You will generate agreements that can be used to automatically create work orders.
You will leverage the inventory management capabilities of Dynamics 365 for Field Service. Deployment and Configuration of the Field Service Mobile Application will also be your duty.
Developing solutions that can be used to schedule single or multiple resources. You will also Identify the extension options available as part of Universal Resource Scheduling.
You will identify the core components used to schedule items and it will also be your job to tailor the application for organizational needs.
Do you have to pass both exams MB-200 and MB-240 for the role of Field Service Consultant?
Yes, you have to pass both exams for becoming the Microsoft Certified Dynamics 365 for Field Service Consultant Associate. This role deals with both customer engagement and field service. JustCerts is the authentic source for you to know details about both exams of Microsoft Certified Field Service Functional Consultant Associate. You can only perform these duties by passing both exams because these exams cover both duties. Your abilities in dynamics 365 for field service will not be validated until you pass both exams.

Which skills will be measured in the exam MB-200?
This exam covers the topic of customer engagement core. After passing this exam you will be able to handle potential customers by tracking data against sales goals. Besides configuring solutions and applications, you will implement a solution using out of the box capabilities, codeless extensibility, application and service integrations. This exam measures the following skills and weightage of every skill is different. You must concentrate on skills with a more weightage:
Perform discovery, planning, and analysis (5-10%)
Manage user experience design (20-25%)
Manage entities and data (15-20%)
Implement security (5-10%)
Implement integration (15-20%)
Perform solutions deployment and testing (25-30%)
What would you learn after passing the exam MB-240?
The exam MB-240 is about the field service of dynamics 365. You will be able to implement solutions that manage resources to complete the field service lifecycle. After passing the exam MB-240 you will be able to implement the field service processes designed in collaboration with internal and external teams. You will learn how to configure and deploy the Field Service application in conjunction with the core customer service application. After passing this exam you will learn how to configure and customize components of the Field Service application, including configuring services, resources, and characteristics. Exam MB-240 will measure your following skills:
Configure field service applications (20-25%)
Manage work orders (15-20%)
Schedule and dispatch work orders (20-25%)
Manage field service mobility (10-15%)
Manage inventory and purchasing (10-15%)
Manage assets and agreements (10-15%)
Before applying for both exams MB-200 and MB-240 you must have cleared your concepts of dynamics 365 fundamentals. You must have a basic understanding of Dynamics 365 features, functionality, and navigation.
Exam policy:
The exam retakes policy of Microsoft Certified Professional (MCP) states that you can take the exam five times a year. If you don't succeed in the first attempt you must wait at least 24 hours before retaking both exams. 14 days waiting period is imposed on the third, fourth and fifth attempts. Unfortunately, if you fail for the fifth time then you have to wait 12 months for taking the exam again.
A path for you to pass both exams MB-200 and MB-240:
Microsoft MB-200 Exam questions:
Upgraded
MB-200
exam Practice Exam and MB-200 Questions & Answers (PDF) are available on JustCerts. This upgraded bundle pack gives you the valid preparation material and you can also take its practice test. Sample tests will give you a detail of your weak points in the preparation.

Preparation of exam MB-240:
Always prepare from authentic source so visit JustCerts and get the following authentic preparation material of the exam MB-240:
MB-240 Practice Exam (Desktop Software)
MB-240 Questions & Answers (PDF)
Guide to training:
This option is available on the exam website of MB-240. You will find all self-paced and instructor-led courses here. Free interactive training content on Microsoft learn is available on this guide.
Participate in discussion forums:
Besides all the preparation, your participation in the discussion forums will help you to solve your queries about both exams. People who have given the exam participate in these discussion forums. As a candidate for the exam, you can ask questions from these experienced professionals about your preparation.

Official websites of both exams:
It is the most authentic source for preparing the exams. A comprehensive website material about the preparation has been provided by Microsoft. You will find out skills, which will be measured in exams. The official websites will give you a path and weightage of every skill. Your concept about this role will be cleared as well. The official website of Dynamics 365 Field Service Functional Consultant provides you a complete information about both exams.

Browse courses of both exams MB-200 and MB-240:
You must prepare the courses for both exams as they provide enormous information about dynamics 365 for field service. These courses will help you in your preparation as it includes the feature of instructor-led training. It allows you to ask your queries from the instructor in person. Besides this, you can attend live class in person or remotely as well.
Final Words:
Passing both exams will earn you the certification of dynamics 365 for field service. Every business in the world wants to increase the productivity of its representatives in the field. Dynamics 365 for field service empowers field agents to work efficiently with its field service apps. Businesses are utilizing the apps of dynamics 365 for field services worldwide and after passing the exams of this certification you will gain skills to use all features of dynamics 365 for field service. This certification validates your skills to operate all the services of Dynamics 365 for Field Services. Your career will take a big leap in the tech industry if you pass both required exams MB-200 and MB-240 for the dynamics 365 of field service consultant associate.